Airport transfer in Wajir Airport to Wajir town and environs.
We provide Airport transfers to and from Wajir.
Read this page to learn more about our services, the airport, and the Wajir towm.
About Wajir Airport and the Wajir Town.
Wajir Airport is located about 5km from Wajir town to the East.
The Airport isoperational that serves most towns that are in the North of the country.
It serves mostly Domestic Airlines from Nairobi and Eldoret as well as Somalia Airports.
The IATA Code for Wajir Airport is: Wajir Airport is: WJR
The ICAO Airport Code for Wajir is: HKWJ
Available data shows that flying distance from Nairobi to Wajir is about 493 kilometres, while by road, it is 625.2 km
About Wajir Town
Wajir Town was traditionally inhabited by ethnic Borana and Somalis.
Now it has grown to be inhabited by other Kenyan Communities including Meru, Kikuyus, Kalejins and more.
The growth of wajir has been atributed to the devolution and establishments of counties
Wajir County borders the Jubbada Hoose region of southern Somalia.
Wajir is the capital of the Wajir County of Kenya. It is situated in the former North Eastern Province
Wajir has a rich History.
The name Wajir is a Borana word that means coming together.
It is bequeathed to this part of the country because of the different clans and pastoral communities that used to congregate in areas around Wajirfor pasture and Water.
The former Kenyan colonialists, British, officially established Wajir Town in 1912
The town Wajir town is the third oldest town after Malindi and Mji wa Kale in Mombasa
Food in Wajir
When you visit Wajir, you are also likely to eat arosto which is roasted goat meat with spices, accompanied with rice too whether as biryani or pilau.
Not to forget the much famed eggless Somali pancake, anjera.
Wajir Airport Arrivals
Wajir is served by several domestic Airlines
For you to get accurate data for the arrivals there are website and apps that store live data:
Below are some of the links
Airlines Operating in Wajir
Below are some of the Airlines servicing Wajir Airport:
You can buy Airtickets from your favorite Travel agency or visit the airline websites.
Once you have an Air ticket, the other task is to know how to leave the Airport and thats how we come in.
Why You need An Airport transfer / private taxi in Wajir
Once you have the ticket ready, please make sure you have a way to come of the airport.
First it is the safest way to leave the airport.
You do not want to huggle with taxi drivers and you do not know the distance.
You might end up paying for more.
Once you have booked your transfer, a driver will be waiting for you with your name on a card upon arrival and whisk you to your Hotel.
The other benefit is that we wait for you untill you land.
Whether your flight delays of you have issues with your baggage, we will be waiting for you.
Our drivers are knowledgeable abou the town the secure routes and even can give you accomondation options.
The other thing why you need a pre-booked transfer is traceability and safety.
If you forgot your item on the car or any other thing you will easily trace the drive through the office.
Where else do we operate?
Kaributaxi.com is a respected leader in the provision of airport transfer services in Kenya.
We operate in the below airports and our services continue to expand in other towns and cities
Karibu Taxi offers airport transfers in the following airports,
You can therefore trust us to be reliable and secure.
Wajir Airport Transfers and Private tacis: Why Karibu Taxi?
KaribuTaxi.com is a website that helps you to book airport trasfers with ease.
Through out easy to use booking engine, you are able to book for your transfer and be assured you will be picked up.
We are renowned to be partners of regional and international providers of airport transfers services all over East Africa.
Below are our strengths.
We are reliable

- Meaning we have to pick you despite flight delays or custom delays, our driver will wait for you until you disembark from the gate.

Professional and friendly drivers

- Our drivers are trained to conduct themselves professionally. They will never ask for tips, they will also describe the touristic attractions to you and also are neat.

Integrity and honesty

- Whether you forget your hat, or your

300 usd camera

, it will be safe in our vehicles, we will make plans to drop it to your hotel. But we really try it does not happen.

Easy to Book procedure:

We have a very user friendly booking engine. Once you complete the booking you will receive vouchers on your email address. We will also confirm in person.

Great Prices

- Our Prices are very competitive. We give you value for money.

Private Car

- no sharing: Unless on special request, our transfers are private.

Modern vehicles:

We endeavor to keep our fleet as new as possible. All our vehicles must have a working air conditioner and clean interior.

Baby seats & booster available

: We provide these on special request.

Door to Door service

: We provide a door to door service. Whether it is your first time to Mombasa or you are a frequent visitor, we will drop you at your hotels door step.

Meet and greet -

Your driver will be waiting for you in the arrivals area holding a sign with your name on it.

Free waiting time -

We do not charge waiting time, whether your flight delays or you get delayed by custom procedures.

Online Booking

- You are able to do online booking and get your vourcher directly. You do not need to call us or email us. The same way you book a flight or a hotel.

So seemless!

We monitor your flight

- Some times there are last minute flight chnages. We will use your flight number on the booking to monitor your landing.

Licenced Operators

- We use only licenced and unoformed operators / drivers who have beed trained well.

Add ons-

Vehicle booster & baby seats on request
Website Resources
Please see the below online resources that we have put together from which you can learn more about Wajir Town
Wajir County: https://www.wajir.go.ke/
Tourist Link: https://www.touristlink.com/kenya/wajir-town/overview.html
Wikepedia: https://en.wikipedia.org/wiki/Wajir_County
Trip Advisor: https://www.tripadvisor.com/SmartDeals-g1026020-Wajir_North_Eastern_Province-Hotel-Deals.html
Wajir Hown Hotels
Wajir Palace Hotels
The Aaran Hotel
Wajir Guest House
Wajir County Guest House
Places to Visit in Wajir
Wagalla Monument
Lake yahud
Wajir Museum
Fort Wajir
Orahey Bunkers
Lorian Swamps
The Lion Hill
Camels of Wajir
The camel is the most domesticated animal in wajir town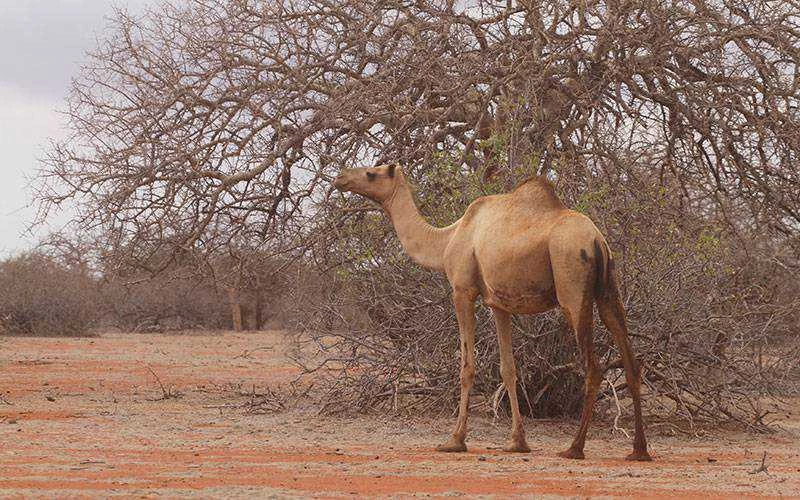 This is because of its resilience
It is also a delicasy for the Wajir dwellers.
Popular Wajir Airport Transfer / Taxi Searches
Wajir Airport Transfers to Wajir Town
Wajir Airport transfers to Wajir Palace Hotel
Wajir Airport Transfers to Wajir East
Wajir Airport Transfers to Wajir West
Wajir Airport Transfers to Wajir North
Wajir Airport Transfers to Wajir South
Wajir Airport Transfers to Tarbaj
Wajir Airport Transfers to Eldas